In the event of a Year 5 Bubble closure - Please visit our Home Learning page
.
Year 5
13TH JULY 2020
Hello Year 5,
We hope that you are all staying fit and well. Please find your latest Home Learning activities below. There is a Maths and English activity for each day. They come with a Powerpoint, but don't worry if you don't have Powerpoint on your computer, all the activities are available on the PDF slides. There are also sheets which you can print off, but to save your paper and ink, you can simply write the answers in your Home Learner book.
Have fun!
This week's activities (click the links below)
Previous Home Learning Tasks
CLOSURE ADDITIONAL TASKS
Hello everyone!
I hope that you are all enjoying this extremely pleasant weather (in your gardens or on a family walk). I am missing you all! This is a difficult time for you, but it's not forever, and hopefully we will be back in our classroom soon. I have some additional learning tasks for you. These are listed here, but if you scroll down to the bottom there are websites to look at too. Remember, don't get stressed about the amount, these are just here for ideas - I've put on lots so you can do it if you run out, but I know that you will be learning in other ways too (baking, gardening, crafting). Keeping your minds and bodies active in any way that you can will be great. Keep practising those times tables too.
*Visit White Rose Maths (currently free) and complete any units you wish - I recommend that you concentrate on areas you feel you need to work on. No need to print anything; just work like we do in school, using the screen as if it were a textbook https://whiterosemaths.com/homelearning/year-5/
*Joe Wicks Daily PE - you tube - https://www.youtube.com/channel/UCAxW1XT0iEJo0TYlRfn6rYQ
*Cosmic Yoga daily session - you tube - https://www.youtube.com/user/CosmicKidsYoga
*Bear Grylls indoor scouting activities - https://www.scouts.org.uk/the-great-indoors/
*BBC live lesson - shape and area - https://www.bbc.co.uk/teach/live-lessons/super-movers-shapes-and-spaces-live-lesson/zdgqscw/
*Science - Live lessons - Light https://www.bbc.co.uk/teach/live-lessons/doctor-who-space-light-live-lesson/zkj2382/
Adaptation - https://www.bbc.co.uk/teach/live-lessons/terrific-scientific-feet-live-lesson/z4pv47h
Exercise - https://www.bbc.co.uk/teach/live-lessons/terrific-scientific-exercise-live-lesson/znv4jhv
*Choose a short film from https://www.literacyshed.com/home.html and write a story. Remember to add lots of description, different sentence openers and develop the characters.
*Design a persuasive poster to encourage people to #stayathome during the corona virus crisis
*If you have a printer, https://www.twinkl.co.uk/resource/t2-m-1657-area-of-triangles-and-parallelograms-powerpoint-and-activity-sheets-pack for maths
*If you have a printer, https://www.twinkl.co.uk/resource/nasa-fixes-lander-with-shovel-daily-news-story-ages-9-11-t-wn-1162 for reading work
ADDITIONAL IDEAS
Study Ladder (passwords are in the purple books), TTRS, Spellingframe, Numbots, Study ladder are all available for you to use.
If you're running low on reading materials, visit https://www.twinkl.co.uk/resource/t2-or-319-the-curse-of-cogston-house-short-story-ebook or try a free trial of Audible. David Walliams is doing a live story reading every day at https://www.worldofdavidwalliams.com/elevenses/
I'll be back online with more ideas soon! Watch this space, stay at home, stay safe and look after each other as best as you can. Your support during this difficult time is gratefully appreciated. I hope to see you all, fit and healthy again really soon.
Mrs Jolly
x
Year 5
Welcome to Year 5
My name is Mrs. Jolly and I am the class teacher for Year 5. We are so lucky this year to have Mrs. Southern as Teaching Assistants this year.
Year 5 is an exciting and challenging year for the children. In Upper Key Stage 2, children are expected to take a more mature and independent approach towards learning. These skills are developed throughout the year during a variety of tasks and lessons and provide the key foundations that prepare our children for the challenges of year 6.
This year, your child will enjoy a wide and varied range of lessons. Our Creative Curriculum topic will allow the children to explore the vastness of North America. Our Science will see them journeying further afield into OUTER SPACE - but don't worry, they'll be back for home time! In Maths, they will continue to develop their skills in number, shape and measures and use them to solve real life problems. In Music, the children will be learning to play the ukulele with me every Tuesday afternoon.
Our P.E. sessions will be held on Monday afternoon, so please ensure that your child has their kit in school.
Please call in after school should you have any questions or concerns about your child's learning.
Please see the Topic Grids below for a the curriculum overviews for each term.
Curriculum Overview for the Autumn Term
Curriculum Overview for the Spring Term
Curriculum Overview for the Summer Term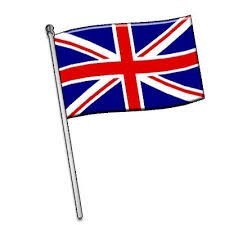 The curriculum promotes British Values click here for further information.
We will be updating this page regularly throughout this term with details of what we have been up to in year 5 so please come back and pay us another visit.