In the event of a Year 2 Bubble closure - Please visit our Home Learning page
Year 2
5th January 2021.
Hello Class 2,
We hope that you are all well and taking care at home. We will miss not seeing you each day in school.
We will be attaching your home learning on the home learning page. Please check this weekly to see the tasks we have set for you to do.
We will be available for you to contact us via the messaging system. We look forward to receiving your messages.
Take care and we hope to be able to see you all soon.
From Mrs Croome and Mrs Shoesmith.
Hello Class 2.
We have planned a very busy and exciting spring term. On this page you will be able to read about some of the activities that are coming up this term.


Home Learning activities are sent home each half term and need to be returned by the date shown at the top of the sheet.
In English this term we are looking at poetry and creating our own poems. We will be writing recounts, retelling past events and writing letters to inform the reader.
In the second half of the term we will read a range of stories with recurring language and use these to inspire us to write our own creative pieces of writing. Our final topic of the spring term in English is instructional writing.
We will also try hard to link some of our English learning and creative writing to topics in other subjects.
In our Maths lessons we will be exploring multiplication and division. Practising our times tables can really support us with this. We will also be creating tally charts, pictograms and block diagrams.
During the spring term we will study 2D and 3D shapes. This will include; drawing and making shapes, counting the sides and vertices of shapes. We will look at symmetry and making patterns using shapes.
Our Creative Curriculum topic during the first half term is 'What a Wonderful World.'
In Geography we will be looking at continents and oceans, hot and cold climates and tours around different places. We will be using maps, atlases and globes to explore the world.
In Science we are going to study animals, including humans. This topic will teach us about animals and their babies, growing and changing, healthy eating, exercising and keeping clean.
Our Year 2 Design and Technology lessons will focus on exploring books with moving parts. We will design and make a moving picture using either sliders, levers or wheels.
In Computing lessons we will explore Turtle and Scratch programs.
Useful Websites:
Times Table Rock stars: https://ttrockstars.com/
Numbots: https://play.numbots.com/#/intro
White Rose Maths: https://whiterosemaths.com/homelearning/year-2/
BBC bitesize https://www.bbc.co.uk/bitesize/levels/z3g4d2p
Previous Home Learning Tasks
Curriculum Overview of the Autumn Term
Curriculum Overview for the Spring Term
Curriculum Overview for the Summer Term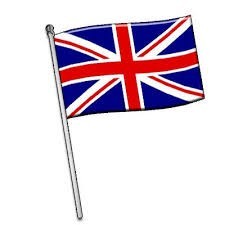 The curriculum promotes British Values click here for further information.