In the event of a Year 2 Bubble closure - Please visit our Home Learning page
Year 2
Hello Class 2.
We have planned a very busy and exciting Summer term. On this page you will be able to read about some of the activities that are coming up.
General Class Information:
Home Learning activities are sent home each half term and need to be returned by the date shown at the top of the sheet.
PE is on a Wednesday afternoon. Please come into school PE ready every Wednesday.
Phonic reading books are changed weekly.
Curriculum Information:
English:
In English this term we will be reading a range of non-chronological reports and explanations. We will use these texts to support our own creative writing in English and across the wider curriculum.
We will be researching Queen Elizabeth II life and reign to support our non-fiction writing to celebrate The Platinum Jubilee.
Maths:
In our Maths lessons we will be exploring problem solving using addition, subtraction, multiplication and division. We will use different methods and confidently explain which are the most efficient methods to use.
We will also practise telling the time to o'clock, half past, quarter to and quarter past the hour. As we become more confident we will also learn to tell the time to five minute intervals.
We will enjoy practical Maths activities involving measures and lengths.
Practising our times tables can really support our Maths in the classroom.
Using Numbots and Times Tables Rockstars is an excellent way to develop Maths skills in a fun and engaging way. Please let us know if you need a new log in to access these sites.
RE:
Our RE is taught using the Birmingham Agreed Syllabus.
This term our dispositions (themes) are: Being Silent and Attentive to, and Cultivating a Sense for, the Sacred and Transcendence, being reflective and self-critical, being imaginative and explorative and appreciating beauty.
PSHE:
Our PSHE is taught in discrete lessons, but underpins everything we teach and learn in Year 2. Our topics this term are; moral compass, resilience, being my best and growing and changing.
Geography:
In Geography we will be exploring our local area. We will look at maps and make a simple sketch map of our local area. We will compare our locality to other places using maps and other sources. We will also be using atlases to locate places in the UK and around the world.
History:
Our History topic is Nurturing Nurses. We will study the life and work of Florence Nightingale, Mary Seacole and Edith Cavell and the impact their changes still have on nursing today. We will consider why these nurses and their work are still significant.
Science:
In Science this term we will look at how we can protect the environment from the effects of climate change through actions such as recycling.
Next half term our Science learning focuses on scientists and inventors. Each week we will study the work of a scientist or inventor and look at the effect their work has on us in our everyday lives and the lives of people in the past.
Design and Technology:
Our Year 2 Design and Technology lessons will help us to plan and prepare a range of tasty and healthy salads. We will learn about which flavours work well together and also skills such as weighing, measuring, cutting and chopping.
Art:
Next half term our Art topic is 'Let's Fabricate.' We will be weaving and also designing and creating a batik.
Computing:
In Computing lessons this half term, we will be using the internet with a focus on safe searches and online safety. Next half term we will be creating a presentation using PowerPoint.
Useful Websites:
Times Table Rock stars: https://ttrockstars.com/
Numbots: https://play.numbots.com/#/intro
White Rose Maths: https://whiterosemaths.com/homelearning/year-2/
BBC bitesize https://www.bbc.co.uk/bitesize/levels/z3g4d2p
Previous Home Learning Tasks
Curriculum Overview of the Autumn Term
Curriculum Overview for the Spring Term
Curriculum Overview for the Summer Term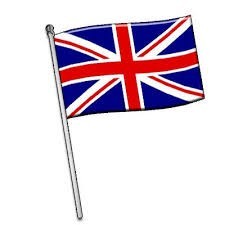 The curriculum promotes British Values click here for further information.