In the event of a Year 1 Bubble closure - Please visit our Home Learning page
Enter text...
Year 1
13th JULY 2020
Hello Year 1,
We hope that you are all staying fit and well. Please find your latest Home Learning activities below. There is a Maths and English activity for each day. They come with a Powerpoint, but don't worry if you don't have Powerpoint on your computer, all the activities are available on the PDF slides. There are also sheets which you can print off, but to save your paper and ink, you can simply write the answers in your Home Learner book.
Have fun!
This week's activities (click links below)
Previous Home Learning Tasks
Year 1
Hello Class 1, in the links above (home learning additional worksheets) are some new home learning activities for you to be getting on with. I hope you are all okay! Don't forget to email if you need anything at all! From Miss Barnes :)
Hi Year 1. We hope that you are all well and so are your families. Mrs Colin and I miss you all.
We both hope that you are keeping very busy completing the home learning packs that were sent home and are spending lots of time with your family and finding interesting things to do. I have put a list of websites that have interesting activities that you can complete at home as well.
If you are using the internet to use these websites remember to make sure to ask your grown up and to keep safe online remembering all of the rules that we spoke about, about keeping online.
As well as all of this please practise your spellings and keep up with your sounds and reading! Reading opens up new worlds for you to explore on your own or with your families.
Keep up with your counting in 2s, 5s and 10s. You were all really good at them!
Remember that we can use maths in our everyday activities with our families, for example, when making a cake how many eggs do you use plus how much milk?
Keep safe and remember to enjoy this time with your families.
We both miss you and hope to see you soon.
From Miss Barnes and Mrs Colin
Activities 13th May to 20th May:
Visit the BBC Bitesize Year 1 page and complete a lesson of your choosing https://www.bbc.co.uk/bitesize/tags/zjpqqp3/year-1-and-p2-lessons/1
Go for a walk with your family and use your senses to describe what you could see, hear, smell and feel! Remember to use your capital letters, full stops, finger spaces and exciting adjectives to describe these senses.
Practise your counting in 2s, 5s and 10s. Try writing them out and then practise with a grown up asking them to listen to you. If you need help remember the songs on super movers!
Practise your number bonds to 10! Ask a grown up to test you by calling out a number and then you tell them the number bond to make 10. Keep on practising as you were all doing really well with them!
Keep practising your spellings in your learning back!
Write a story telling Mrs Colin and I what you have done whilst being at home! Make it as detailed as possible using conjunctions, commas and lots of interesting adjectives.
Read a story, watch a film! Spend time with your families and tell us all about it when we see you again.
Useful Websites:
Maths:
Times Table Rock stars: https://ttrockstars.com/
Numbots: https://play.numbots.com/#/intro
https://www.themathsfactor.com/
Hit the Button: https://www.topmarks.co.uk/maths-games/hit-the-button
https://www.topmarks.co.uk/maths-games/5-7-years/counting
Daily Math Challenge: https://www.topmarks.co.uk/maths-games/daily1
Addition and Subtraction: https://www.bbc.co.uk/bitesize/topics/zwv39j6
Multiplication and Division: https://www.bbc.co.uk/bitesize/topics/zqbg87h
English:
Small Town Superheroes Game: https://www.bbc.co.uk/bitesize/topics/zd63xyc/articles/zncgvk7
Karate Cats Game: https://www.bbc.co.uk/bitesize/topics/zd63xyc/articles/zdp4pg8
Spelling activities: https://www.bbc.co.uk/bitesize/topics/zcgv39q
Punctuation activities: https://www.bbc.co.uk/bitesize/topics/z8x6cj6
Phonics Play https://www.phonicsplay.co.uk/#
Other websites:
https://www.twinkl.co.uk/resource/year-2-school-closure-home-learning-resource-pack-t-e-254991
(All curriculum areas)
https://www.bbc.co.uk/bitesize/levels/z3g4d2p
(All curriculum areas)
PE with Joe: https://www.youtube.com/channel/UCAxW1XT0iEJo0TYlRfn6rYQ
Super movers BBC: https://www.bbc.co.uk/teach/supermovers
Welcome to Year 1!
The topics we are covering in Year 1 allow the children to record their work in a variety of ways, ask questions, bring their own experiences to the lesson, learn about the wider world and discover new knowledge.
Our science topics that we will study during the year are; materials, the seasons, plants and animals including humans. Children will carry out a wide range of investigations and record our findings in a variety of different ways. During our work on plants, the children will have the opportunity to plant a variety of seeds and nurture them as they grow in our own garden space.
Children in Year 1 have their P.E lesson on a Thursday afternoon. During these lessons children will be able to develop physical skills, contribute ideas for a sequence of moves and work as part of a team.
Children will have chance to complete outdoor activities linked to the various areas of the curriculum.
The children take part in music lessons on Tuesdays which are taught by the School Music Service.
Curriculum Overview for the Autumn
Curriculum Overview for the Spring
Curriculum Overview for the Summer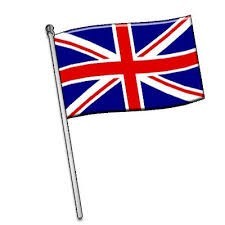 The curriculum promotes British Values click here for further information.