Computing
Computing at Sundridge is exciting and creative.
Our ICT suite is in the process of being converted into an extra teaching space.
We have a class set of laptops which are used for Computing sessions as well as access to iPads, video cameras and digital cameras. ICT skills are taught as a discrete subject and as a means of supporting other areas of the curriculum. The children are encouraged to communicate ideas and information in a variety of forms, where appropriate, using equipment and computer software to enhance their learning. Working collaboratively is integral to our Computing sessions.
Through teaching Computing, we equip children to participate in a world of rapidly changing technology. We enable them to find, explore, analyse, exchange and present information. We also help them to develop the necessary skills for using information in an effective way. This is a major part of enabling children to be confident, creative and independent learners.

The internet is an integral part of children's lives. It opens up so many educational and social opportunities, giving them access to a world of information and experiences. Like learning to cross the road, online safety skills are essential skills for life. If your child understands the risks and can make sensible and informed choices online, they can get the most from the internet and stay safe whilst doing so. We encourage children to use all technology in a safe and responsible way.
The grid below shows all the topics covered and some of the exciting software your child will use.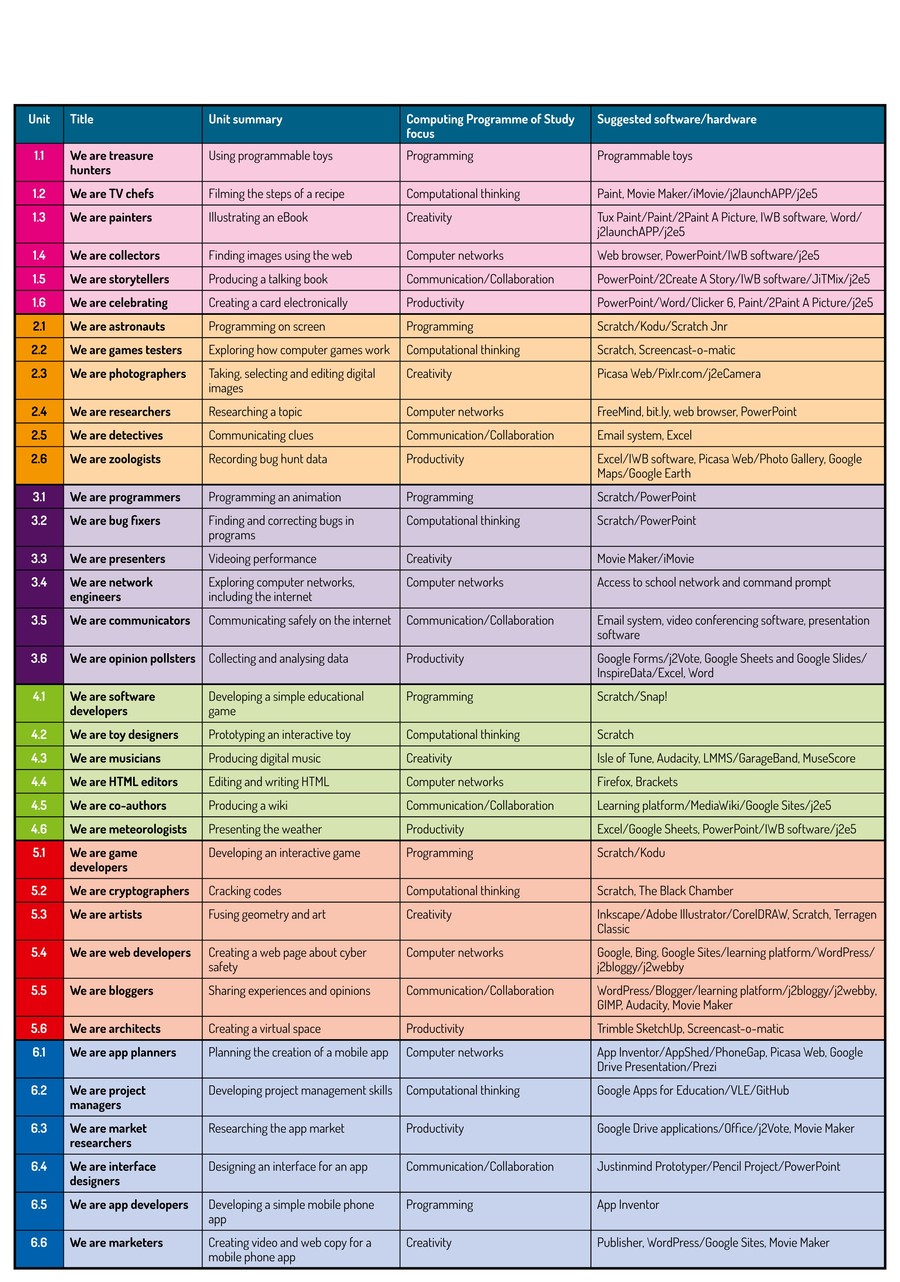 Please use your child's year group page to find out what they are learning about each half term!